You and your pet will love our staff!
The doctors at Tanglewood Animal Hospital are dedicated to delivering the highest quality of patient care for your pets. We appreciate your trust and confidence in our hospital and staff to continue to care for your pets. All of our veterinarians have more than 20 years of experience in diagnosing and treating patients. Many of our staff have been with Tanglewood Animal Hospital long term and they've come to regard our clients as friends and family.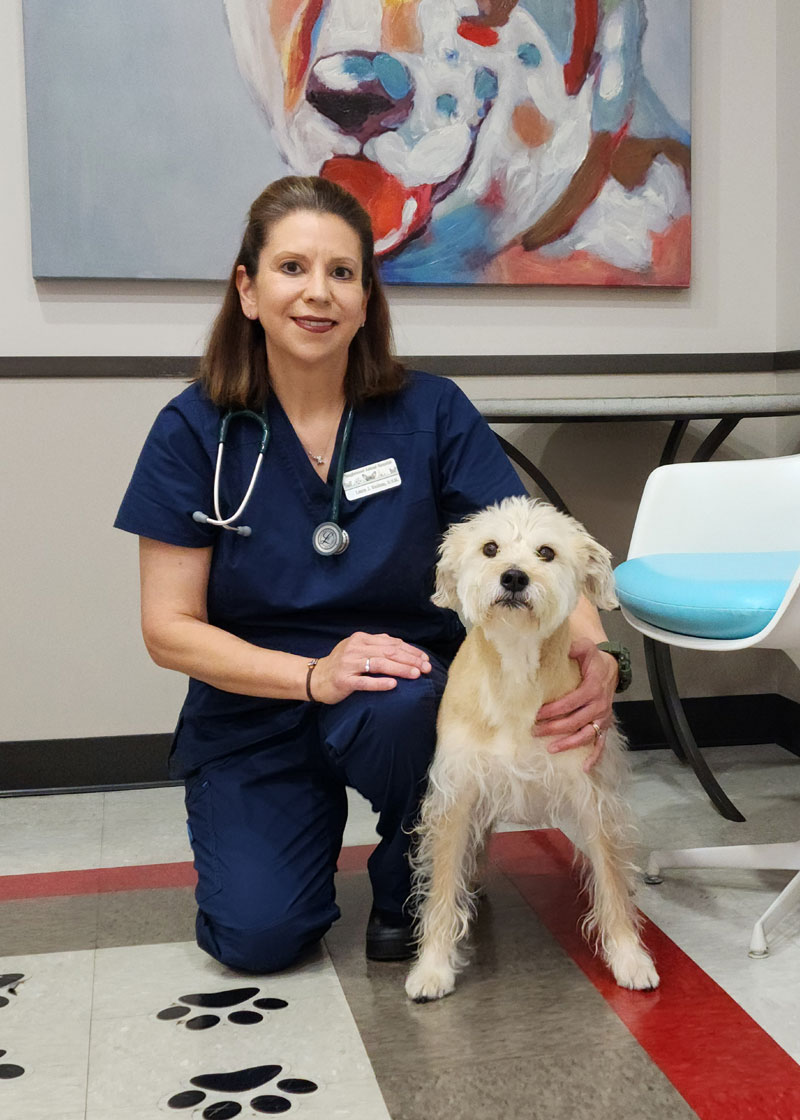 Dr. Laura Badeau is a native Houstonian who has been practicing veterinary medicine for the past 21 years. A graduate of The Kinkaid School, Dr. Badeau completed her undergraduate degree at the University of Oklahoma and then attended Texas A&M College of Veterinary Medicine, graduating in 2000.
Dr. Badeau's professional interests include preventative care, internal medicine, and dermatology. She is committed to educating clients about their pet's healthcare needs.  She enjoys the bonds formed with her patients and the long-term relationships that are established with her clients.  Dr. Badeau is a member of the AVMA and the TVMA. 
Dr. Badeau has been married to her husband, Brian, for 20 years. They have a cat named Dexter, and three freshwater aquariums. Outside they have a pond and their backyard has been recognized as a National Wildlife Federation Certified Wildlife Habitat. They enjoy relaxing and fishing on the Texas Gulf Coast and Alaska every couple of years. They are avid sports fans and have been Houston Texans season ticket holders since 2003.In her free time, Dr. Badeau can be found cooking and gardening.